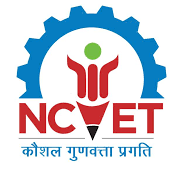 CLINIMINDS
CLINIMINDS -
SINCE 2004
(19+ YEARS NOW)
Government of India
LSSSDC - PG Programs
Batch Commencement
---
Fulltime - 4 Months Live eLearning
Monday, 16th October 2023
9500+ Cliniminds Alumni
Eligibility - B.Pharmacy, M.Pharmacy, Doctor of Pharmacy, BSC, MSC, BDS, BHMS, BAMS, B.Tech / M.Tech Biotech, Biomedical, Life Sciences.
Government of India
LSSSDC - PG Programs
Batch Commencement
---
Fulltime - 4 Months Live eLearning
Monday, 16th October 2023
9500+ Cliniminds Alumni
Eligibility - B.Pharmacy, M.Pharmacy, Doctor of Pharmacy, BSC, MSC, BDS, BHMS, BAMS, B.Tech / M.Tech Biotech, Biomedical, Life Sciences.
Program Inclusions
Live Interactive eLearning Sessions - Daily - Monday to Friday - Total 300+ Hours Live Training.
Hands on Software Training - Pharmacovigilance Safety Database, Clinical Data Management, eTMF Software.
Arranging Job Interviews - Campus Placements.
Dedicated Placement Cell - 360° Placement Support.
Excellent Placement Record with LinkedIn / Instagram Profiles.
Pre Placement Training - CV Writing, Mock Interviews, English Communication, Aptitude Test Training
Access to LMS – 24x7 - Recordings, PPT, Notes, eBooks.
Certifications
Life Sciences Sector Skill Development Council, NCVET, Government of India.

Advanced PG Diploma – Cliniminds - Program Accredited by Accreditation Council for Clinical Research Education, United States of America.

ICH GCP Certificate – Cliniminds
Drug Discovery
Overview of Clinical Research
Regulations & Guidelines in Clinical Research
Roles & Responsibilities of Key Stakeholders
Preparation & Planning of Clinical Trials
Essential Documentation in Clinical Research & Regulatory Submission
Study Start Up Process
Clinical Monitoring Essentials
Compliance, Auditing & Quality Control in Clinical Research
Overview of Clinical Research
Pharmacology – General Principles
Introduction to Pharmacovigilance
Pharmacovigilance Regulations
Hands on Training on Case Processing and Report Generation
Safety Reporting and Processing ICSR
Aggregate Reports, Signal Detection & Risk Management
Documents in Pharmacovigilance
Audits & Inspections
Advanced Pharmacovigilance & Analytics
Overview of Clinical Data Management
Clinical Data Integrity
Data Management Plan
Design of Case Report Form
CRF Tracking
Electronic Data Capture
Data Entry Guidelines
Edit Check Creation, Validation, Programming
Discrepancy Management
Data Transfer in Clinical Data Management
Medical Coding Dictionaries
Laboratory Test in Clinical Trials
Creating Reports
Adverse Event Reporting & Reconciliation
Audit Trail
Database Lock
Quality Assurance in Clinical Data Management
QMS, Audit & Inspection, SOP Compliance
Hands on Software Training
SAS Introduction
Infile option
Methods to read data
Import Export of data
Set and where statements
Libraries
If then Else statement
If then and Loop
Addition of data
Merging of data
Functions in SAS
Procedures in SAS
SQL Overview
Macro Overview
ODS(Output Delivery System)
Introduction to CDISC
Overview of CT Protocol, SAP, CRF, TFL shell
Sample CRF Annotation activity
Overview of SDTM Implementation guide
Overview of ADaM Implementation guide
Preparation of Dataset specification (SDTM + ADaM)
Sample SDTM creation
Sample ADaM creation
Creation of .XPT files for Regulatory submission
Sample TFLs creation
Overview of P21 tool for validation of data
Overview of University free SAS version usage to perform above
activities on dummy project
Overview of define.xml and final regulatory submission package
Cliniminds has entered into an agreement with Life Sciences Sector Skill Development Council (LSSSDC), under the Ministry of Skill Development & Entrepreneurship, Government of India, to offer eSkilling courses to eligible candidates. Programs offered are certified by LSSSDC. Participants will be offered a Certificate Program in Clinical Research, Pharmacovigilance & Clinical Data Management by LSSSDC in addition to the Post Graduate Diploma offered by Cliniminds upon successful completion of assessment. The LSSSDC Certification would increase the value of the qualification and help in job placements as well know more....
The global clinical trials industry size is over US$50 billion, with a growth rate of over 12% per annum. Clinical research and allied subsectors are rapidly growing industries globally, requiring highly specialized and skilled professional workforce in the areas of Clinical Research, Clinical Data Management, and Pharmacovigilance. Over 10,000 fresher positions are created every year in the clinical trials and allied sectors in India alone. India's share in the clinical trials and related services outsourcing is approximately US$3 billion. The sector employs over 50,000+ highly skilled professionals. Key global markets like China, Southeast Asia, Europe, and America continue to grow in double digits.
India is now clearly positioned as the preferred outsourcing destination for clinical trials, clinical data management, pharmacovigilance, and related services. India is attracting major pharmaceutical, R&D organizations, and CROs globally. India today offers excellent IT infrastructure, skilled manpower, and cost-efficient solutions in this field, backed up by a strong regulatory environment. Most global companies now have a presence in India, and several other companies are in the process of setting up business in India.
9500+ Cliniminds Alumni
Cliniminds has successfully placed over 700 students since March 2020 in various CROs, pharmaceutical & life sciences companies, IT consulting firms, and hospitals. These placements indicate that COVID-19 did not impact the training quality and placements. eLearning technology has helped students in acquiring the right job skills and getting placements at an affordable fee.
Recent Recruiters at Cliniminds for Placements
Bio Clinica
Pharmalex
Clinchoice
Kokilaben Dhirubhai Ambani Hospital
PVPI Government of India
Navitas Lifesciences
Notorox Research
Phamax
Mascot Spincontrol
Tata Memorial Hospital
Novotech
Cliantha Research
LabCorp
Vasta Bio – Informatics
Sun Pharma
IQVIA
Syneos Health
Wipro
Sciformix
Clario
JSS Medical Research
TCS
Cognizant
Accenture
APCER
Merck
DDReg
Symphony AI
Macleods Pharmaceuticals
Awinsa Lifesciences
Covance
Paraxel
Soterius Lifesciences
Vedic Lifesciences
Tech Observer
Entry Level Career Options
Clinical Research Coordinator
Clinical Trial Assistant
Clinical Research Associate
Pharmacovigilance Associate
Drug Safety Associate
Pharmacovigilance Officer
Clinical Data Associate
Clinical Data Analyst
Junior Data Analyst
Trainee Junior Data Analyst
Clinical Data Coordinator
eTMF Specialist
Job Roles And Description
Independent, proactive work to set up and monitor studies, complete reports and maintain documentation
Submitting protocol, consent documents for ethics/IRB approval, as well as preparing regulatory submissions
Balancing sponsor generated queries
Taking responsibility for study cost efficiency
Preparation and review of study documentation and feasibility studies for new proposals
Potential to assist in training and mentoring fellow CRAs
Centrally reviews clinical data at aggregate level, using analytic reporting tool(s) to support the identification of risks and data patterns/trends.
Reviews clinical and external data for subjects enrolled in clinical research protocols based on functional plans.
Mitigates risks by using signal detection and quality indicators.
Communicates and triages issues to appropriate roles for follow-up and action to address root cause.
Creates analytic outputs and presentations to facilitate data reviews and to support data-driven decision-making.
Supports activities related to development of the Clinical Data Management Systems (CDMS).
Provides input to applications, databases and systems used to monitor study data.
Contributes to the development and maintenance of study documents specifying central monitoring strategy, approach and procedures on assigned protocols/projects.
Leads or supports the clinical data review activities associated with a clinical trial and the delivery of data fit for analysis
Collaborate with CTOM/COM/Regional COMs and on-site monitors to ensure they are well equipped with the details of site related risk/issue(s) to plan timely site intervention (site visits or telephonic contacts with sites) and to ensure more efficient and focused activities during monitoring visits.
Supports and executes the data review activities, including data validation and analytics, that contribute to delivery of clinical data that meets agreed upon data integrity standards.
Supports activities related to development of the clinical data management systems (CDMS), as needed.
Supports and executes the data review activities, including data validation and analytics, associated with a clinical trial to ensure the end product of clinical data meets agreed upon data integrity standards.
Detects risks and signals in the data using quality indicators.
Performs root cause analysis of detected data issues.
Reviews clinical and third party data for subjects enrolled in clinical research protocols based on edit specifications/ Integrated data review plan to facilitate data review.
Maintains clinical data management related study documentation as appropriate.
Manages third party data reconciliation and data review process.
Ensures study and task metrics are tracked and communicated to the clinical data scientist, project team and functional management.
Responsible for review of standard quality indicator review including root cause analysis for identification of underlying.
Reviewing documentation and requirements for new projects and anticipating impact to Data Management (DM) standards/processes
Collaborating with appropriate project teams as needed to stay abreast of and changes that could affect data collection, cleaning and/or transfers
Understanding the requirements for study implementation and data collection
Defining, running, and reviewing edit checks and resolving discrepant data
Maintaining organized, complete, and up-to-date study documentation
Creating or reviewing Transmittal Forms for a study, ensuring consistency with existing standards
Keeping supervisor informed of project status
Reviewing data and identifying errors/inconsistencies
Developing study data specifications, including data transfer specifications, system configuration specifications, and data validations.
Collaborating with appropriate project team to resolve data issues
Tracking outstanding issues and following-up until resolution
Preparing and validating ad hoc data listings as necessary
Ensuring that system bugs and needs for enhancements are reported to the applicable Product Manager and that any stop-gap programming is approved
Perform Regulatory, Start-up and Maintenance activities according to applicable regulations, SOPs and work instructions. Distribute completed documents to sites and internal project team members.
Prepare site regulatory documents, reviewing for completeness and accuracy.
Review, prepare and negotiate site contracts and budgets with sites, if applicable.
Ensure accurate completion and maintenance of internal systems, databases and tracking tools with project specific information
Review and provide feedback to management on site performance metrics
Review, establish and agree on project planning and project timelines. Ensure monitoring measures are in place and implement contingency plan as needed.
Inform team members of completion of regulatory and contractual documents for individual sites.
Review, track and follow up the progress, the approval and execution of documents, including contracts, regulatory, ethics, ICF and IP Release documents, in line with project timelines.
Provide local expertise to RSU leads and Project team during initial and on-going project timelines planning.
Perform quality control of documents provided by sites.
May have direct contact with sponsors on specific initiatives.
May perform Site Selection Visits if a trained monitor.
May participate in feasibility and/or site identification activities
Prepare budgets for proposals by interacting with operational departments to coordinate budgets and assumptions.
Work with operational, legal, financial, and business development (sales) staff to maintain and improve proposals documents.
Consistently, meeting deadlines and able to assist others.
Coordinate and process information delivery for the budget and proposal.
Chair kick-off and resource meetings and coordinate the participation of appropriate personnel in the proposal development process
Responsible for compiling, editing, and owning the entire process from request to delivery, associated with the proposal.
Assist with continuous departmental process improvements and participate in special projects periodically assigned, in addition to day-to-day duties
Coordinate and participate in negotiations and discussions with clients as required
Recognize, exemplify, and adhere to Sponsor/CRO values which centre around commitment to People, Clients, and Performance.
Authors clinical regulatory documents following defined templates.
Independently builds and expands capabilities to work on increasingly complex assignments.
Understands the importance of consistency and quality level for all documents.
Establishes network of communication and continuously builds these relationships with stakeholders to facilitate efficient execution of assignment.
Participates in document planning and review meetings.
Proactively raises and discusses concerns/ issues in an open and timely manner within the global Medical Writing Team
Promotes high scientific and medical writing standards by pointing out obvious flaws and proposing alternatives.
Interprets and communicates clinical data clearly and succinctly and at an appropriate level for the audience
Responsible for scientific medical writing and producing high quality documents
Preparation of Protocols, Informed Consent Forms, Case Report Forms, and other protocol related documents as per applicable regulatory requirements
Responsible for updating the protocol
To define & drive the CSV strategy / plan to achieve the validated status during project stage as per the SOP
Perform Risk assessment and carry out Risk based testing of Computerized System
Preparation and Review of Validation deliverables such as URS, GxP, VP, Specifications documents(SDS, FS, SCS), IQ Protocols and Scripts, OQ Protocols and Scripts, PQ Protocols and Scripts, TM and VSR as per the SOP
Execution/Support in execution of IQ, OQ and PQ test scripts
Co-ordinate with Vendor and System owner to carry out Validation activity of Computerized Systems and Software
Responsible for achieving & maintaining the validated status of in scope computerized systems
Other Responsibilities assigned by Reporting Manager or Designee
Periodic review of all GxP Software in Company
Responsible to response to Audit query for the software by Regulators and Sponsors
Responsible to face Internal Audit for Software
Active member for External Audits faced by Company
Assists with providing logical support for the operations of clinical research protocol automation for all phases of trial
Streamlines process of protocol digitization
Substantiates and provides reposes for various queries required in automation
Maintains the schedule and track frequently used techniques and help in building a strong team of SME group
Provides quality assurance and quality oversight
Works closely with Data Scientists and Doctors by establishing and maintaining the transparency on various query requirements
Managing complete sales by developing new business opportunity, commercial negotiation, and contract closure and revenue collection.
Reviewing the technical agreement, MSA, NDA/CDA, commercial agreement quote/Rate contract.
Resolving commercial query for internal external customer, through regular interaction.
Prepare budget, business sales projection, strategic planning, and executing new business strategy in the market.
Promote the company's products/services addressing or predicting clients objectives.
Developing and sustaining solid relationships with company stakeholders and customers
Assist with establishing and maintaining a strong partnership with Operational management assigned partners, other Quality and business functions (e.g., Risk Management, Project Quality & Risk Leads) and with Line Manager to ensure continuous improvement and regulatory compliance
Perform other Quality related tasks as assigned
Assist in supporting audit/inspection preparation including helping team set priorities and reviewing key documents
Provide onsite (office) or remote support as needed
Lead project team to investigate root causes
Facilitate development of robust CAPA
Respond to consultancy requests to enable project teams to deliver firsttime quality
Review and propose SOP deviations using ICH-GCP, Sponsor processes, regulatory requirements
Consult SMEs including other quality experts when necessary to resolve issues
Review and investigate possible SOP deviations as requested
Review audit/inspection responses prior to final QA review if necessary
Contribute to critical issue resolution by providing expert quality advice and direction
Sharing of Quality information internally
Work with Quality and Operational management to identify risk areas
Complete assigned Risk Evaluations including; support with identifying relevant questions & identifying project types to use during the assessment, discussing the results, defining suggested actions and providing input to a presentation of the results.
Audit/inspection support: Represent Sponsor Quality and ensure the partnership /project team are prepared for audit, supported throughout and reviewing audit responses
Prepare and update Annotation List, Data Validation Plan, Edit Check Specifications, and Database/ Data Entry Screens as per study requirements.
Preparation of Operational Manual (EDC Trials)
Prepare CRF Filling Guidelines.
Perform query management activities per study requirements including the manual queries raised by data entry team and medical coder; i.e. query generation and resolution.
Quality Check form updates and reverification.
Filling the data in 2 CRF(s) or data base testing.
Validate the external data after uploading into the database.
SAE and Lab data reconciliation.
Update Self Evident Correction queries in Self Evident Correction Form per study requirements.
Update reports and trackers on regular basis or as per study requirements.
Any other duties as assigned by supervisor or department
Providing clinical research support to investigators to prepare for and execute assigned research studies, including: Review study protocols, Case Report Forms (CRFs), other study-specific documents, and electronic data capture systems used to record clinical research data
Attend all relevant study meetings
Collect and submit regulatory/ethics documentation as required by relevant regulatory bodies governing the conduct of clinical research
Recruit and screen patients for clinical trials and maintain subject screening logs
Orient research subjects to the study, including the purpose of the study, procedures, and protocol issues such as timelines for visits
Design and maintain source documentation based on protocol requirements
Schedule and execute study visits and perform study procedures
Collect, record and maintain research subject study data according to study protocol and SOPs, preserving quality control for content, accuracy and completeness
Handle lab testing and analysis, including preparation of specimen collection tubes and lab logistics
Correspond with research subjects and troubleshoot study-related questions or issues
Assist with study data quality checking and query resolution
Record, report and interpret study findings appropriately to develop a study-specific database
Assist investigator in verifying that research study objectives are met on time, within budget and according to applicable protocol requirements, clinical research regulations and quality standards
Assist in maintaining adherence to investigator site staff training requirements by auditing and maintaining training records
Prepare for and attend study monitoring visits, study audits, and regulatory inspections with clinical research regulatory agencies
Maintain Essential documents and complete study related logs
Assist Clinical Research Associates (CRAs) and Regulatory and Start-Up (RSU) team with accurately updating and maintaining clinical documents and systems (e.g., Trial Master File (TMF and CTMS)) that track site compliance and performance within project timelines.
Assist the clinical team with the preparation, handling, distribution, filing, and archiving of clinical documentation and reports according to the scope of work and standard operating procedures.
Assist with periodic review of study files for completeness.
Assist CRAs and RSU with preparation, handling and distribution of Clinical Trial Supplies and maintenance of tracking information.
Assist with the tracking and management of Case Report Forms (CRFs), queries and clinical data flow.
Act as a central contact for the clinical team for designated project communications, correspondence and associated documentation.
May accompany CRAs on site visits to assist with clinical monitoring duties upon completion of required training.
Initiates feasibility intelligence collection based on study needs.
Assists in vetting local sites, including research from internal and external sources.
Gain an understanding of identifying risks to quality and compliance and develop and implement mitigation plans.
Will recommend site lists to suit the needs of the feasibility and to support the site development strategy.
Document all communication attempts and follow ups associated with the site and e-file essential documents.
Communicates with the sites after survey review to clarify responses, as needed.
Ensures compliance with the Feasibility schedule and raises concerns to Manager. Reviews status of sites with management weekly.
Entry of feasibility and maintenance of key data into CTMS systems that supports predictability, randomizations, forecasting, and other key performance measures within assigned therapeutic areas.
Collaborate with sponsor teams involved in the Study Start-Up process.
Drug safety or Pharmacovigilance Associate
Drug Safety and PV scientist or specialist
Drug safety or PV manager
Safety or PV reviewer
Pharmacovigilance Quality Compliance
Clinical Quality specialist
Medical Safety scientist/specialist/reviewer
QPPV or PvOI
Clinical trial project safety associate (reviewer or specialist)
MedDRA coder
Pharmacovigilance Auditor or PV Inspection readiness officer
Safety or Pharmacovigilance Physician (medical director, MD/MBBS, IMG)
Safety Compliance Writer
Case processing specialist
Risk management manager
Signal management specialist
Periodic reporting specialist
Regulatory affairs safety specialist
Cliniminds – www.cliniminds.com – Established in 2004, offers job-oriented, upskilling, and professional training programs in the life sciences sector. Our programs cover areas such as clinical trials, pharmacovigilance, data management, business analytics, medical writing, regulatory affairs, and other specialized fields. Cliniminds has an alumni of over 9500 professionals from India, the US, Europe, the Middle East, Africa, and Latin America. Our programs are accredited and certified by the Life Sciences Sector Skill Development Council, Ministry of Skill Development & Entrepreneurship, Government of India, and the Accreditation Council for Clinical Research Education, USA.
Cliniminds has seasoned senior industry experienced faculty, an experienced placement team, robust IT platform, ERP/LMS, and business development teams. Cliniminds has a strong international footprint with active students from 20+ countries, including developed markets like the US and Europe. Cliniminds has recently signed an MoU with the leading Management & Science University, Malaysia, to offer Cliniminds training programs at their Malaysian campus.
Cliniminds provides corporate training solutions to leading corporates like Oracle, Birla Soft, Ultragenic, Bio Pharma, USA, and many more.
Cliniminds Academics Advisory Board
Cliniminds Academics Advisory Board consists of eminent professionals from the Life Sciences, Healthcare & Pharmaceutical industry. These members bring different areas of expertise in the life sciences sector.
Cliniminds work very closely with the Academic Advisory Board on industry-academia issues, program upgrades, aligning programs with industry requirements.
Some of the key members are:
Dr. Suneet Sood, Professor of Surgery, International Medical University, Malaysia
Mr. Paul Benninger, Alliance Director – Global Business Excellence, Alexion Pharmaceuticals Inc. Canada
Mr. Amit Ananpara, Managing Director & Executive Member of the Board, Innoplexus Consulting, Germany
Dr. Sumit Verma, Director, Soterius Life Sciences, USA 
Dr. Amit Garg, Senior Director, Medical | Clinical | Strategy & Planning | Training & Education, Terumo India
Dr. Sandeep Bhatia, Vice President, Healthcare Ecosystem, Innoplexus
Dr. Arun Gupta, Director, AyuSwasth, India 
Mr. Sanjay Bansal, Founder & Managing Partner, Aurum Equity Partners LLP, India 
Dr. Mohd Fadli Bin Mohd Asmani, Deah, School of Pharmacy, Management & Science University, Malaysia 
Dr. Devesh Kumar, Founder & Director, IR Innovate Research 
Dr. A. Indani, Medical Devices Expert
Cliniminds Delhi NCR - Cliniminds Delhi NCR - Noida B 602, KLJ Noida One, 6th Floor, Sector 62, Noida, Uttar Pradesh, India 201309
Cliniminds Bangalore - Wework, Jupiter Block, Prestige Tech Park, Kadubeesanahalli, Bengaluru, Karnataka 560103
Cliniminds Mumbai - Awfis Vashi, 18th Floor, Cyber One, Sector 30A, Vashi, Mumbai, India, 400703