Placement support Centre
Message From Our Managing Director, Cliniminds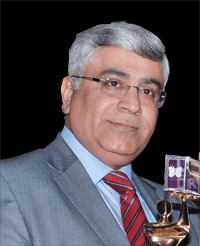 CLINIMINDS CAREER DEVELOPMENT CENTRE
Nurturing Minds, Touching Lives
Dear Industry Colleagues & Aspiring Professionals,
Greetings from Cliniminds. Hope you, your families and friends are safe and healthy life. COVID19 has changed the way we live, and hope we would lead normal times soon.
Before I share with you my insights on our placements and career development centre, I would like to share with you wonderful news. Yes, we have again been awarded ASSOCHAM National Leadership Excellence Award 2021 in the Life Sciences Skilling & Vocational Training Programs. Cliniminds has received several awards from 2011 to 2021 by several leading organizations. These awards reflect our commitment towards building skill workforce the life sciences and healthcare sector.Cliniminds programs are also Certified by Life Sciences Sector Skill Development Council, Ministry of Skill Development & Entrepreneurship, Government of India.
Cliniminds Career Development Centre
Now, I am pleased to share the activities of Cliniminds Career Development Centre. Most institutions call it as a Placement Cell, however, we strongly believe in nurturing the careers of our students on long term basis, hence with call it Cliniminds Career Development Centre.We see our role as not only providing assistance getting our studentstheir first job, but hold their hand for longer period of time.
Cliniminds offers trained workforce solutions in :
Clinical Research (CRCs & CTAs)
Pharmacovigilance (ICSRs, Aggregate Report Writing, Signal Detection & Risk Management
Clinical Data Management / eTMF
Pharmaceutical & Healthcare Business Analytics – CI, Forecasting, Data Science, Market Research, Sales Force Effectiveness)
Medical Writing
Regulatory Affairs
Our programs not only cover theory to lay good foundation, but provide students with practical aspects which are close to the actual job roles. Students also work on softwares and databases used by the life sciences sector and trained on live projects.
As a result of years of hard work with our students, managing their careers and our commitment with the industry to provide well trained life sciences work force, we are proud to say that our alumni has reached on senior management positions in the leading pharmaceutical companies, CROs and other life sciences companies.
Our students come from very diverse academic, economic and social backgrounds. However, our programs are great levelers and they provide students with unbiased equal opportunities. Apart from core domain training, students are also trained on communication skills, organizational conduct and ethics, presentation skills and other soft and human skills.
Aspiring to perform, young professionals at Cliniminds are full of passion and enthusiasm to work in the life sciences domain. All these students are possessed with required technical and human skills and competences essential for the life sciences sector.
Please contact us for your skilled workforce requirements, and assuring you the best of services at all times. Best regards,
Kamal Shahani
Managing Director