Calicut Centre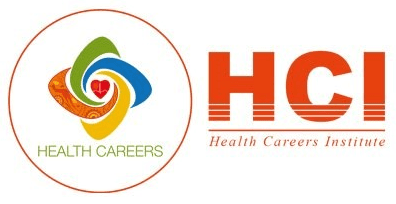 Health Careers Institute, a part of health careers group of companies, commenced operations in 2011 and is one of India's fastest growing providers of accredited health and nursing education, both at national and international levels. HCI provides comprehensive educational program curriculums which are designed to support excellence in healthcare and foster professional growth and teamwork.
In collaboration with our parent group, we aim at becoming the preferred training partner for healthcare organizations (HCO) across all states of India and will be offering Nursing and healthcare excellence program implementation and CNE programs by 2020. The Health Careers Group of companies has been recognized for excellence in all-round quality management, and has been awarded the prestigious ISO 9001:2008 certification.
HCI has now tied up with Cliniminds to offer Health Sciences, Clinical Research, Pharmacovigilance, Data Management, SAS, Drug Regulation education and training programs. Students of Kerala would be offered advanced programs and provided assured placement support.
" Cliniminds would offer wide range of professional, cost effective, job oriented programs in clinical research through classroom and distance learning/online medium Cliniminds will provide students of medicine and other branches like BDS, BHMS, BAMS, BPT, and graduates / post graduates of Pharmacy, Pharmacoloy, Lifesciences, Microbiology, Biochemistry, Biotechnology and other realted streams with the the newer career opportunities in the burgeoning field of Clinical Research"
Programs will be offered through classroom, distance learning and online mediums Best faculty from clinical research industry will be providing high quality training and education in clincial research Students would be provided with the excellent placement program upon completion of the programs.
Post Graduate Diploma in Clinical Research for Medical Devices
Post Graduate Diploma in Clinical Trials Quality Assurance, GCP Audits & Inspections -
Post Graduate Diploma in Intellectual Property Rights & Patents -
Advanced Post Graduate Diploma in Clinical Research -
Certificate Program in Signal Detection and Risk Mangement
Diploma in Clinical Research -
Advanced Post Graduate Diploma in Clinical Research and Clinical Data Management -
Post Graduate Diploma in Healthcare Insurance Management -
Post Graduate Diploma in Healthcare Business Management & Administration -
Post Graduate Diploma in Pharmacovigilance
Entrepreneurship Program In Clinical Research
Advanced Post Graduate Diploma in Pharmacovigilance_
Certificate Program in Conducting & Managing Bioequivalence & Bioavailability Studies
Post Graduate Diploma in Pharmaceutical Medical Affairs Management
Certificate Program in Conducting & Managing Clinical Trials for Cancer Patients
Post Graduate Diploma in Clinical Data Management & SAS
Advanced Post Graduate Diploma in Clinical Data Management - (eLearning - Weekend)
Advanced Post Graduate Diploma in Pharmacovigilance and Medical Writing
Certificate Program For Clinical Trial Investigators & Site Personnel
Advanced Post Graduate Diploma in Clinical Data Management - (eLearning - Fulltime)
ICH GCP Certificate Program in Clinical Research -
Advanced Post Graduate Diploma in Pharmacovigilance Audits & Inspections
Advanced Post Graduate Diploma in Pharmacovigilance,Clinical Data Management & SAS
Post Graduate Diploma in Health Sciences Business Management
Advance Post Graduate Diploma in Clinical Research, Clinical Data Management & SAS
Certificate Program in Monitoring of Clinical Trials
Advanced Post Graduate diploma in Pharmacovigilance for Medical Practitioners
Advanced Post Graduate Diploma in Drug Regulatory Affairs & Pharmacovigilance
Shree Amar Jain Hospital & Research Institute - Detailed Project Report
Diploma in Imaging in Clinical Research
Advance Post Graduate Diploma in Pharmacovigilance and Clinical Data Management
Medical Review
Advanced Post Graduate Diploma in Clinical Research, Clinical Data Management & SAS-Elearning
Advanced Post Graduate Diploma in Clinical Data Management and Pharmacovigilance
Advanced Post Graduate Diploma in Clinical Research, Medical and Scientific Content Writing -
Advanced Post Graduate Diploma in Clinical Research, Biostatistics & SAS
Certificate Program in Oracle Clinical.
Clinical Data Management training on ORACLE CLINICAL SOFTWARE
Certificate Program in Oracle Argus.
Certificate Program in Aggregate Reporting -
Advanced Post Graduate Diploma in Clinical Research, Pharmacovigilance with Oracle Argus Safety Software Training
Certificate Program in Signal Detection and Risk Management-
Post Graduate Diploma in Clinical Trials Management
Advanced Post Graduate Diploma in Clinical Research & Pharmacovigilance...
Advanced Post Graduate Diploma in Drug Regulatory Affairs & Medical Writing
Post Graduate Diploma in Bio analytical Techniques
Advanced Post Graduate Diploma in Pharmacovigilance and SAS
Advanced Post Graduate Diploma in Pharmacovigilance and Medical Writing - E-Learning
Advanced Post Graduate Diploma in Clinical Research & Pharmacovigilance - (eLearning - Weekend)
Advanced Post Graduate Diploma in Clinical Research & Pharmacovigilance - (eLearning - Fulltime)
Post Graduate Diploma in Drug Regulatory Affairs, IPR and Patents - E-Learning
Advanced Post Graduate Diploma in Pharmaceutical Business Analytics - (eLearning - Weekend)
Advanced Post Graduate Diploma in Biostatistics & SAS - (eLearning - Weekend)
Certificate Program in Signal Detection and Risk Management - (eLearning - Weekend)
Advanced Post Graduate Diploma in Pharmacovigilance - (eLearning - Fulltime)
Post Graduate Diploma in Clinical Research for Nurses
Post Graduate Diploma in Clinical Trials Quality Assurance, Auditing & Inspections
Advanced Post Graduate Diploma in Pharmacovigilance Audits & Inspections
Advanced Post Graduate Diploma in Clinical Research and Clinical Data Management - (eLearning - Weekend)
Certificate Program in Good Laboratory Practice -
Certificate Program in Quality Assurance in Clinical Research
Advanced Post Graduate Diploma in Pharmacovigilance -
Certificate Program in Aggregate Reporting - (eLearning - Weekend)
Certificate Program in Aggregate Reporting
Certificate Program in Signal Detection and Risk Management
Advanced Post Graduate Diploma in Clinical Research, Biostatistics & SAS
Advanced Post Graduate Diploma in Clinical Research, Clinical Data Management & SAS - (eLearning - Fulltime)
Advanced Post Graduate Diploma in Clinical Research, Biostatistics & SAS - E Learning
Advanced Post Graduate Diploma in Clinical Data Management, Biostatistics & SAS
Certificate Program in Medical and Scientific Content Writing - (eLearning - Weekend)
Post Graduate Diploma in Drug Regulatory Affairs - Class Room
Advanced Post Graduate Diploma in Drug Regulatory Affairs - (eLearning - Weekend)
Certificate Program in Pharmacovigilance Literature Search Screening
Certificate Program in Pharmacovigilance Literature Search Screening
Post Graduate Certificate Program In Drug Safety and Medical Review For Physicians
Post Graduate Certificate Program In Drug Safety and Medical Review For Physicians -
Post Graduate Certificate Program In Drug Safety and Medical Review For Physicians
Post Graduate Diploma in Drug Regulatory Affairs -
21 CFR PART 11
GxP (GCP, GMP, GLP, GDocP)
ICH - GCP Certification & New Drugs & Clinical Trial Rules 2019
Post Graduate Certificate Program In Drug Safety and Medical Review For Physicians - (eLearning - Weekend)
Advanced Post Graduate Diploma in Clinical Research Pharmacovigilance & Clinical Data Management - (eLearning - Fulltime)
Certificate Program in Conducting & Managing Clinical Trials for Cancer Patients-E-Learning
Advanced Post Graduate Diploma in Clinical Research - (eLearning - Fulltime)
Advanced Post Graduate Diploma In Biostatistics,Clinical SAS and CDISC/SDTM- Elearning
Post Graduate Diploma in Clinical Trials & Pharmacovigilance Quality Assurance, Auditing & Inspections- Elearning
Advanced Post Graduate Diploma in Clinical Research Pharmacovigilance & Clinical Data Management-Distance Learning
POST GRADUATE DIPLOMA IN GXP (GLP/GCP/GMP/CSV/21CFR Part 11)-Online
POST GRADUATE DIPLOMA IN GXP (GLP/GCP/GMP/CSV/21CFR Part 11)-Elearning
Advanced Post Graduate Diploma in Clinical Research Pharmacovigilance & Clinical Data Management - (eLearning - Weekend)
Advanced Post Graduate Diploma in Clinical Research and Clinical Data Management - (eLearning - Fulltime)
Advanced Post Graduate Diploma in Drug Regulatory Affairs & Pharmacovigilance - (eLearning - Fulltime)
Post Graduate Diploma in Clinical Trials Management-Elearning
Advanced Post Graduate Diploma in Clinical Research & Drug Regulatory Affairs - (elearning - Weekend)
Biostatistics Clinical SAS CDISC SDTM - (elearning - Weekend)
Biostatistics Clinical SAS CDISC SDTM - (elearning)
Clinical Research, Biostatistics Clinical SAS CDISC/SDTM - (elearning - Weekend)
Clinical Research, Biostatistics Clinical SAS CDISC/SDTM - (elearning)
Advanced Post Graduate Diploma in Clinical Research - (eLearning - Weekend)
Advanced Post Graduate Diploma in Pharmacovigilance - (eLearning - Weekend)
Advanced Post Graduate Diploma in Clinical Research Pharmacovigilance & Clinical Data Management -D
Advanced Post Graduate Diploma in Clinical Research & Pharmacovigilance
Post Graduate Certificate Program In Drug Safety and Medical Review For Physicians
Advanced Post Graduate Diploma in Pharmacovigilance
Advance Post Graduate Diploma in Clinical Research, Clinical Data Management & SAS
Certificate Program in Aggregate Reporting
Certificate Program in Signal Detection and Risk Management
Post Graduate Diploma in Medical and Scientific Content Writing
Advanced Post Graduate Diploma in Biostatistics & SAS
POST GRADUATE DIPLOMA IN GXP (GLP/GCP/GMP/CSV/21CFR Part 11)
Advance Post Graduate Diploma in Clinical Research, Clinical Data Management & SAS
Certificate Program in Signal Detection and Risk Management
Advanced Post Graduate Diploma in Pharmaceutical Business Analytics
Post Graduate Certificate Program In Drug Safety and Medical Review For Physicians
Advanced Post Graduate Diploma in Biostatistics & SAS
POST GRADUATE DIPLOMA IN GXP (GLP/GCP/GMP/CSV/21CFR Part 11)
Advanced Post Graduate Diploma in Clinical Research, Medical and Scientific Content Writing - (eLearning - Weekend)
Advanced Post Graduate Diploma in Pharmacovigilance & Medical and Scientific Content Writing - (eLearning - Weekend)
Advanced Post Graduate Diploma in Clinical Research & Drug Regulatory Affairs-
ICH-GCP PRINCIPLES AND NEW DRUGS & CLINICAL TRIAL RULES, 2019 - Bangalore
Advanced Post Graduate Diploma in Clinical Research, Clinical Data Management & SAS - (eLearning - Weekend)
Certificate Program in Clinical Research & Pharmacovigilance
Certificate Program in Clinical Research & Clinical Data Management
Certificate Program in Clinical Research, Pharmacovigilance & Clinical Data Management
Certificate Program in Pharmaceutical Business Analytics - (eLearning - Weekend)
Certificate Program in Clinical Trials Monitoring - (eLearning - Weekend)
Advanced Gynaecological Ultrasound
Essentials of Early Pregnancy Ultrasound International
Fetal Cardiac Ultrasound
Fundamentals Gynaecological Ultrasound International
Fundamentals Obstetric Ultrasound International
Fundamentals of Vascular Ultrasound International
Imaging Science and Technology International
Advanced Gynaecological Ultrasound
Advanced Obstetric Ultrasound
Advanced Vascular Ultrasound International
Imaging Science and Technology International
Fundamentals of Andrology for Clinicians International
Fundamentals of Human Reproduction International
Essentials of Early Pregnancy Ultrasound International
Gynaecological Ultrasound for Advanced Practitioners International
Fundamentals of Gynaecological Ultrasound International
Certificate Program in Drug Regulatory Affairs, Intellectual Property Rights and Patents -
Certificate Program in Clinical Research
EU MDR Training Program
MEDICAL AND EDUCATION ACADMEY, U.K.
ICH - GCP Certification & New Drugs & Clinical Trial Rules 2019 - 2 March 2021
Certificate Program in Healthcare Decision Analytics - (eLearning - Weekend)
Advanced Post Graduate Diploma in Pharmacovigilance - Ultragenic
Certificate Program in Conducting & Managing Bioequivalence & Bioavailability Studies - (eLearning - Weekend)
Certificate Diploma in Pharmacovigilance - Saveo
Advanced Post Graduate Diploma in Clinical Research and Clinical Data Management
PV Training and SOP Discussion - Pharma Pharmaceutical Industries (PPI)
Clinical Research Training - Internal Employee
Advanced Post Graduate Certificate Program in Drug Safety Management - (eLearning - Weekend)
ICH - GCP Certification & New Drugs & Clinical Trial Rules 2019 - Paramitha Hospitals
Advanced Post Graduate Diploma in Drug Regulatory Affairs & Pharmacovigilance - (eLearning - Weekend)
ADVANCED POST GRADUATE DIPLOMA IN DRUG REGULATORY AFFAIRS & PHARMACOVIGILANCE - 01
ADVANCED POST GRADUATE DIPLOMA IN CLINICAL RESEARCH, CLINICAL DATA MANAGEMENT & SAS - 01
GCP Training - 4 June 2022
ICH GCP Certificate Program In Clinical Research For Medical Practitioners -
Post Graduate Diploma in Medical and Scientific Content Writing -
Post Graduate Diploma in cGMP – Good Manufacturing Practices
Certificate Program in Clinical Trial Regulations & GCP in Europe & UK
Certificate Program in Clinical Trials Auditing & Inspection
Advanced Post Graduate Diploma in Clinical Research & Pharmacovigilance -
Advanced Post Graduate Diploma in Clinical Research & Drug Regulatory Affairs -
Advanced Post Graduate Diploma in Biostatistics & SAS
Advanced Post Graduate Diploma in Clinical Data Management, Biostatistics & SAS
Advanced Post Graduate Diploma in Clinical Data Management-Online
Advanced Post Graduate Diploma in Clinical Research & Bioequivalence & Bioavailability Studies
Advanced Post Graduate Diploma in Drug Regulatory Affairs ,Intellectual Property Rights and Patents
Advanced Post Graduate Diploma in Drug Regulatory Affairs & Pharmacovigilance